We are pleased to introduce you the Association of people affected by the alleged fraud of "HEROQUEST25th".
After many years of waiting and having trusted D.R.G. owner of the Gamezone trademark, we still don't get any credible information from him.
Currently, and after agreeing with www.lanzanos.com we are about to lodge a complaint against this gentlemen before prescribing the deadline.
Lanzanos.com is cooperating with the patrons because they cannot take any legal action against Dionisio on its own because it is quite difficult do demonstrate liquidated damages on its trademark image.
Currently and because they can work with us collectively and no individually, they are going to cooperate with all they have in their hand, commiting the agreement they promised from the beginning.
To this effect they have offered to act as an intermediary between the patrons, in respect of the law of Data Protection. Besides, they are working on providing us recipes of the amount already paid to this man.
This web has been created with the help of Lanzanos.com and the Affected by Heroquest 25 Anniversary Association, with the purpose of making public our current situation and discomfort, and also to put in contact patrons affected by this entrepreneur.
We intend to register in our association all patrons willing to lodge this joint complaint , and making them participants of it, the easiest possible way.
Fees have a cost of 13€, and they will cover Lawyer, legal procurator and association.
We hope you will provide any news or suggestion about the complaint or to make this web better, and that you will make them with the intent of improving the information we have available for all of you.
Thank you very much, and we expect you will find this useful.
Click here to participate in the joint complaint.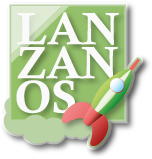 .
(Translated by volunteers. Thank you)